Yorkshire Rose Financial Planning

Award Winning Independent Financial Advice company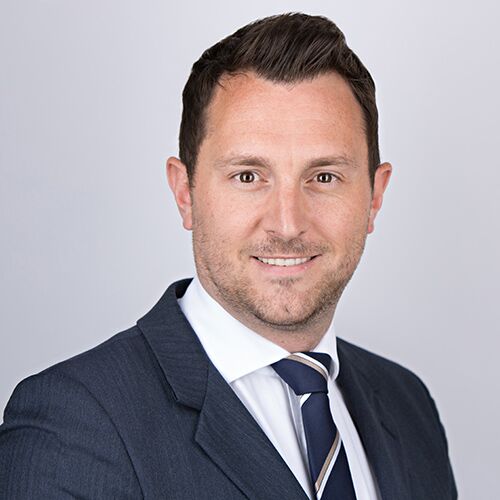 Name: Gary Lumb
Website: www.yrfp.co.uk
Position in the company: Director
Years with the company: since it's creation in 2017
Number of employees: 3 employees
What was the most difficult aspect of starting your own business?
The fact that you are solely responsible for the revenue, you have to go out there and generate your own business. This is obviously daunting and I found that I wasted a lot of time initially. When youa re employed you take simple things for granted, calling the IT Department to fix your computer, speaking to a member of the admin team to fix a problem. When you are self-employed, you wear every company hat. IT Manager, Admin Manager, Secretary. It's easy to get bogged down and it's important to outsource where possible.
Based on an article from Insight from 2018, the financial sector makes up 71% of Leeds entire services exports. What makes Yorkshire an attractive county for this industry?
It is obviously a huge city with good links to London and the rest of the North. I think a lot of companies are seeing that having a London office isn't essential and therefore places like Leeds will benefit from that.
Ensuring Leeds financial future requires important efforts. What sort of initiatives, ideas and policies are needed regionally to further develop this industry in Yorkshire?
The infrastructure is key and making sure that you can travel easily from other big Cities is essential. Regardless of whether you think HS2 is good value, it would certainly help link major cities around the country, Leeds being a huge part of that. Travel needs to be quick, reliable and green. The country needs to make huge advances in this area as we are currently way behind Europe and the rest of the World.
I noticed that there aren't many financial focussed conferences in Yorkshire, would conferences and industry meetings be something that might help to further solidifying the industry?
I think there is a market whereby a range of financial professionsals can come together to discuss and work through common issues. I attend a lot of industry specific conferences and in truth they are often not worth the time and effort. Promoting good practices makes sense to improve the industry. Financial advisors, by large, are quite happy to keep to themselves as they tend to look at others as "rivals", it's the wrong approach and to improve professionalism, we should be improving our collective efforts.
Repeated business is fundamental for the existence of a consultancy. Could you please expand on this concept and your sales strategies?
We give every person who 'walks through the door' the same level of care, attention and due diligence. Quite often someone will come to us and they are not quite ready to pay for Financial Advice, maybe at that point they just need a little bit of guidance. Other firms I have worked at would simply brush off those people, we want to make sure that when they are ready, they come back to us.
Often it will take 6-12 months to 'onboard' a client, there is no rush, no pressure, when the timing is right it will either happen, or it won't. We never compromise on our Integrity and work ethic.
What sort of partnerships, joint ventures and collaborations would you be interested to further grow your business?
Our industry overlaps into many different professions, Tax/Law/Lending. I think the best client relationships are when you work together with other professionals to solve a problem and recommend a smart solution.
We are looking for businesses to interview.
CONTACT US
Please contact us and increase your company online visibility