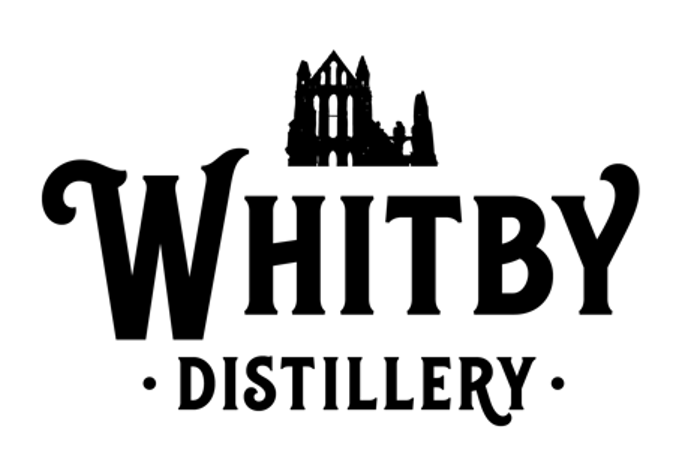 An interview with Co-founder, Jessica Stater
Name: Jessica Slater
Website: https://www.whitbydistillery.com/
Position in the company: Co-Founder
Years with the company: 4
Number of employees: 3
Soon be swapping our desks for the distillery and trading the daily commute for foraging in the open air", could you please tell us more about the beginning of Whitby Distillery?
Spirits and Whitby, they go hand in hand, it's always been a town of smugglers and adventurers and skilled craftspeople. Held on one side by the wildness of the sea and on the other, by rugged and beautiful moorland. And spirits have always been part of the story. Whisky, rum and gin were often smuggled ashore here during the 18th Century and then sweetened and flavoured by the Locals. So, in a lot of ways, we're just picking up where they left off. The same passion and spirit of adventure – just a little bit less of the law-breaking!
Whitby Distillery was founded in June 2017 with the first product released in March 2018. It is a self-funded business, set up by myself Jessica Slater and partner Luke Pentith. Whitby Gin began in a utility room from which over 3000 bottles were produced. 3 years on and 136,000 bottles later Whitby Distillery has been recognised as one of the top UK gin producers with major awards including the winner of the Best British London Dry at the 2019 World Gin Awards.
We started Whitby Gin as an evening and weekend project. The initial goal wasn't to leave our jobs, but we did wonder whether this may be a possibility in the future. When starting out we distilled on weekends until 2am, with one of us doing deliveries on Saturdays. We would talk through plans on the phone from 6am on our commutes to work, then worked until 11pm after work on non-production tasks. After only 1 month of production, it became clear that we needed to dedicate more focussed time.
Luke and I discussed and based on the activities within our jobs at the time, it made sense for me to leave first before committing to the next annual Business Planning cycle at the General Medical Council.
From the start of going full time, we were able to satisfy the increasing demand by distilling mid-week and freeing up weekends for attending events (Gin festivals, food markets, in store tastings etc).
The workload remained extremely high but we were able to launch the Stoker limited edition in time for October Goth weekend 2018.
As we got to summer it became clear that the business was continuing to grow above forecast and before long we would not be able to keep up with demand. As the gin market was becoming more competitive it was a now or never moment. We believed there was more to gain by both of us committing full time to the business, so in July Luke handed in his notice to leave just before his 30th birthday in October.
We always set out to be authentic to the art and history of distilling. We could have made it easy for ourselves by contracting out the manufacturing as many others do, but this was not within our ethos. The human touch is integral to our process. As Luke came from the largest food production facility in Europe, he wanted to utilise his experience and learnings to create a craft distillery in the town. We have long term ambitions for our company and there is now the opportunity to develop a new skill set to compliment the trades Whitby is already well known for nationwide.
At the beginning we discussed using many names for our product and agreed on Whitby Gin. With the market being extremely competitive we knew we had to act quickly but also remain true to our beliefs in how this product should be made. As I grew up in Whitby I was extremely passionate that we created a product that really captured the spirit of the town and therefore a gin that has a sense of place with the use of local botanicals.
In terms of the future of the market, a lot has already been said elsewhere. It may soon reach its peak but we believe the best, most authentic products will continue to thrive. We take our time with every product we release to ensure that it is individual, innovative and deeply rooted to Whitby. We are already seeing the benefit of this with daily requests for export coming through from Canada, Australia and USA.
How do your national and international marketing campaigns differ?
Due to the current climate we have done only a small amount of export however for 2021 we are focussed on securing solid distribution in Australia and some parts of Europe. We are working closely with the Department of International Trade to secure these avenues. The town itself has mass recognition across the world due to the icons associated to it. Dracula, Captain Cook, Saint Hilda, Caedmon are to name just a few.
Become a Founding Member, could you please tell us more about this initiative?
A unique opportunity has arisen to transform two barns next to the Whitby Abbey into our new distillery and restore Whitby Distillery to its rightful home in the heart of Whitby.
We are looking for founding members to become part of Whitby's story. Bringing new business to the area. Creating jobs for local people. And putting spirit back. New ideas and adventures have always been launched along this rugged coast. And this the publics opportunity to be part of one of them.
We have been working tirelessly roaming the cobbled streets of Whitby and surrounding countryside to find suitable home for our distillery whilst operating temporarily in 800sft barn in North Yorkshire.
The isolated headland of Whitby provided sanctuary for thousands of years to those in need. Fearless sailors, artful smugglers, world explorers are to name just a few. A unique opportunity has arisen whereby we have acquired the lease of two derelict barns a stones throw away from the world famous Whitby Abbey. We have the purposeful intention of restoring these barns at Abbey Lands Farm and giving a new use and new life to them through careful conversion and extension.
These beautiful, historic barns date back to late Victorian/early Edwardian and formed part of the former Abbey Lands Farm, much of which was demolished in the last decade of the 20th century when farming ceased and following an arson attack on the farmhouse. We want to preserve the building's heritage for everyone in Whitby by renovating the site to a world class standard and provide a home for our world class gin. We plan to move our entire production to this site and open the distillery doors to visitors and residents and offer tours, tastings as well as offering a versatile space for educational, wellbeing, corporate and small commercial events in a location which is currently in a state of disrepair.
Transforming the barns next to the Whitby Abbey into our new distillery will give us an unbelievable opportunity – a beautiful building supported by renewable energy sources to house our new hand-beaten still, and a tasting kitchen and event space soaked in history. Green roofs will be planted with wild flowers to nurture the natural plants and wildlife. The move will also enable us increase our production and develop new delicious, innovative spirits for you to enjoy.
We're offering Founders' Club members great benefits like an open invitation to visit the distillery, the opportunity to become part of our tasting panel – helping us to develop new iconic spirits - and the chance to have their name engraved on one of the Founders Wall.
Finally, to bring Whitby Gin home to it's rightful place we are launching an exclusive Whitby Distillery's Founders Gin. The first bottles of are available exclusively as a reward to anyone that pledges £50.
Where do you see Whitby Distillery in two years and how do you plan to get there?
Our main focus is our distillery. We want to have our doors open and be offering enchanting tour experiences, unique events and be championing sustainable practices within the industry inspiring other distilleries to follow in our footsteps.
We are already progressing with the build of the site with the initial work sets to start at the end of this month. Our Founders Club is growing by the day with over 150 members so far. Despite having a challenging 12 months we are committed to push forward. We can wait to grow our team and support our local economy.
We are looking for businesses to interview.
CONTACT US
Please contact us and increase your company online visibility