International Executive Search & Selection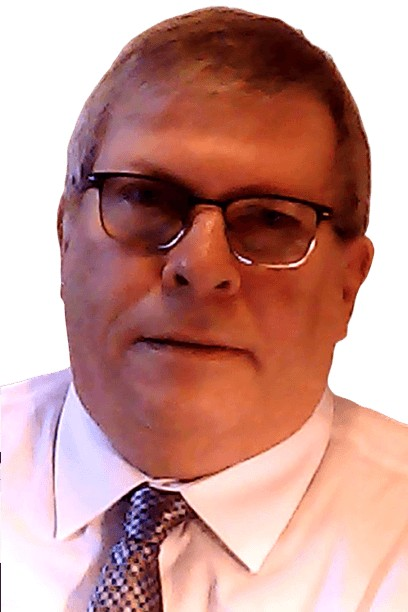 Name: Ian M. Franklin
Website: www.stickfest-group.com
Position in the company: Founder & Group CEO
Years with the company: 2 (Company founded in 2018)
Number of employees: 22
How have recruitment strategies developed in the years within an organisation and would we see major disruptions in the near future?
Whilst the Stickfest Group is still a 'young' Company, I have worked in the international executive search, recruitment & talent sectors since 1982. My peers and I will always debate as to what the most significant recruitment strategies of change have been, but the one that has dominated most over recent decades has been the gradual and sometimes rapid development of technology. I started in the industry in the days of Roladex and it took me a while to get used to having a computer on my desk. Now, of course, we take technology and the continual advancement of technology for granted, but technology changed the whole way we worked, operated, and speed of results.
Inevitably, there are always other factors that affect recruitment, one being the cycle of various global recessions and of course; COVID-19 which, unarguably, has created the biggest shift in strategic mindsets in most industries and sectors worldwide. Recruitment is often seen as a barometer for growth or decline within many global economies and I believe that the use of this 'barometer' will increase as the world eventually puts many of the events created by the Pandemic behind us.
In 2019, Stickfest Group, an international executive search & selection expert struck deals to expand internationally. Could you please provide us more details on these partnerships? Which tips would you give to a company who would like to open an office abroad?
Stickfest Group took an initiative to develop an 'Associate Partners Scheme'. The idea behind this was, and is, to create greater partnerships and collaborations between businesses on a global scale where there are synergies with the core activities of each of the businesses. For example, to date, we have created 'Associate Partnerships' with four other recruitment/executive search Companies (3 in the UK and 1 in India), a global psychometrics Firm based in the UK, a 'red carpet' international events and real estate Business based in the USA, a 'top end' international PR Consultancy based throughout Europe, and an Italy based Firm of International Business & Financial Partners. The purpose of the Scheme is to refer new fee-paying business, each of us have numerous connections and even clients who can use the expertise of each others company services, the result being revenues based on 'split-fees'. The situation with Covid-19 has created a new interest in our Associate Partner Scheme by several other businesses who have sought the assistance of other like-minded businesses to help them through some of the struggles that Covid-19 has created.
It is through this Scheme that my Company (post Covid-19) will be looking to establish bases in other global locations where the Stickfest Group Brand can develop in partnership with our existing and new Associate Partners who are already established in those Countries, which include the USA, Switzerland, UAE, Singapore and possibly India. With investment, we will then also develop new Teams of expert recruiters in each location.
The main 'tips' that I would give to any company that is looking to open an office abroad is primarily to do your research! This is an obvious point, but historically many businesses have made the fatal error of opening global locations for PR and marketing reasons rather than realistic practicalities. So understand the reasons why your business service is needed in the locations you are looking at, what the geographical catchment for that location is likely to be for your service, what is the demography; who is going to take advantage of your service and why would those new clients/customers use you rather than the more established competitors in the same region. Get your costings and Terms of Business right, there are distinct and significant variations of what client companies would pay globally, so do a competitor analysis. Make sure you have exactly the right team in place in your new locations; professionals who have the language skills, understand the country cultures, etc. Also, know the economics of the countries you are setting up in, know their tax laws and other banking rules.
These are obvious tips, but I have seen so many small to medium sized businesses not do their 'homework' and as a result suffer the consequences.
Can you please describe your partnership with Northern Powerhouse, in particular to the Northern Powerhouse Partner Programme?
The Northern Powerhouse is now recognised across the world as a great place to invest. Investors from abroad know that the North of England has some of the world's best and most talented entrepreneurs and businesses. The NP works with a network of over 300 partners to share business success stories and news of job creation and growth, highlighting all the North has to offer as a great place to do business, Stickfest Group being just one of those Partners. The Northern Partner Programme is made up of businesses from across the North, from international organisations with a Northern presence to SMEs and from a variety of sectors. The NP works together to showcase activity, from apprenticeship opportunities to clean growth initiatives, highlighting business success across the Northern Powerhouse.
Stickfest Group became part of the Northern Powerhouse Partner Programme in November 2019.
In a press release, I said:
"We are committed to supporting the development and economic growth of the North and proud and delighted to announce our partnership with the Northern Powerhouse Programme."
"…because of the nature of the activities of my Company, we are in the fortunate position to represent and promote the Northern Powerhouse to our clients throughout the UK as well as overseas."
Stickfest Group operates as a specialist executive mid-senior and C-Suite talent search consultancy, talent strategists and advisors in many sectors throughout the North, the UK and internationally. Stickfest Group are also specialists in talent sourcing for the high and ultra-high net worth, single and multi-Family Offices, Investment Banking, Legal and other disciplines associated to the fast growth Family Offices sector.
The former Minister for the Northern Powerhouse, the Rt Hon Jake Berry MP, said:
"I am excited to welcome Stickfest Group as the newest member of our growing network of over 300 Northern Powerhouse partner organisations, who all strive to showcase the North as a great place to live, work and invest.
"They are committed to bringing the brightest and best talent into Northern businesses which complements our £3.4 billion Local Growth Fund investment to boost productivity, level up and unlock the full potential of communities across the Northern Powerhouse."
How much can companies save by outsourcing their recruitment department? What are the benefits and weaknesses?
There are so many contrasting views on this. The main 3 benefit points that I would highlight would be 1) cost to the client – paying fees per placement rather than employing an internal recruitment team all on a PAYE basis, 2) expertise and knowledge of the marketplace – external consultants often have greater access to and have the professional knowledge to the macro and micro economics and forecasting of their respective sectors, and will know who the potential candidates are that would be the greatest 'fit' within the client companies. 3) Speed – in most situations, an external firm of consultants can operate faster in order to make the best placement. The top 3 weaknesses can include 1) the company won't necessarily have full control or access to the candidates being considered for their positions, 2) if the wrong hire is made at very senior level where there may be a public profile, the backlash can be against the hiring company (which is why the company must carefully choose their consultants and not base their choice just on costs) 3) and timewise, the client company is often in the lap of the consultants who should define a full critical path for each brief or mandate with their client, but I know of many who do not.
A very good consultancy should fully understand their client, almost as if they are employed by that company themselves. The consultant needs to know that the placement they make with that client will be the best 'fit' for the company, as much as the company is the best 'fit' for the candidate.
What are the common mistakes that managers make when hiring? What tips would you give to SMEs about hiring processes?
After nearly 40 years of working within the 'People Industry', I have seen so many hiring errors made. I won't list them all, but they will include 1) not knowing how to read a CV. For me, the best CVs are the ones that are composed and written by the candidates themselves, not those that are written by professional CV writers. The reader of a CV should be able to 'read between the lines' of the document, to understand who that person is, their character/personality, as well as, of course, their career and objectives. An expert HR Manager and professional Recruiters will often disect a CV in this way to save much time in the hiring process. 2) Many (non-HR) managers do not know how to interview. The interview is critical because the candidate is selling him/herself at this stage to the potential employer, as much as the hiring manager is selling the company to the candidate – both have to fully understand each other. 3) Needless to say that when a company is hiring, try and use a carefully selected recruiter who can work with the client company throughout the process. Point '3' is also my main tip.
Could you please expand on the "Global Catastrophe – Leadership ahead of the curve"?
Covid19 is a global catastrophe akin to WW2 that will soon change who we follow, alter ideology and give birth to illustrious leaders.
This is not going to be our last pandemic and leaders ought to prioritise well thought through detailed contingency plans to mitigate the risks of global catastrophes. WW2 was the most recent large-scale world event that might be most comparable in terms of reach and mortality to Covid-19. Eighty years later the entire globe has been fiercely impacted. The end of WW2 precipitated new ideologies formulated to preserve world peace. World powers worked together to create the United Nations, the International Criminal Court and provide marginalised countries with a voice. Ethics and standards for human rights became a priority along with democracies in developed economies. However, with Covid-19 medical professionals hold the front line and politicians determine our fate. There are no soldiers and little artillery. The public reliance on data and science skewed by unscrupulous reporting creates uncertainty instead of direction. No-one knows how long this war will last and how to navigate it and we need leaders who can lead with strength and voracity. Recently and prior to Covid-19 the world was experiencing rising nationalism, autocracy, minimal social safety nets, nations thinking as one, a decline in mass health initiatives and an increasing disregard for the planet. This pandemic has rapidly levelled the playing ground - every single nation and person is as vulnerable as the next. We need to examine the past to try and understand the present and what else other than focus, grit, determination, loyalty, vision, intuition and courage of great world leaders brought an end to WW2. The worlds actions will determine its fate and we need leaders we can once more admire and uphold.
We are looking for businesses to interview.
CONTACT US
Please contact us and increase your company online visibility