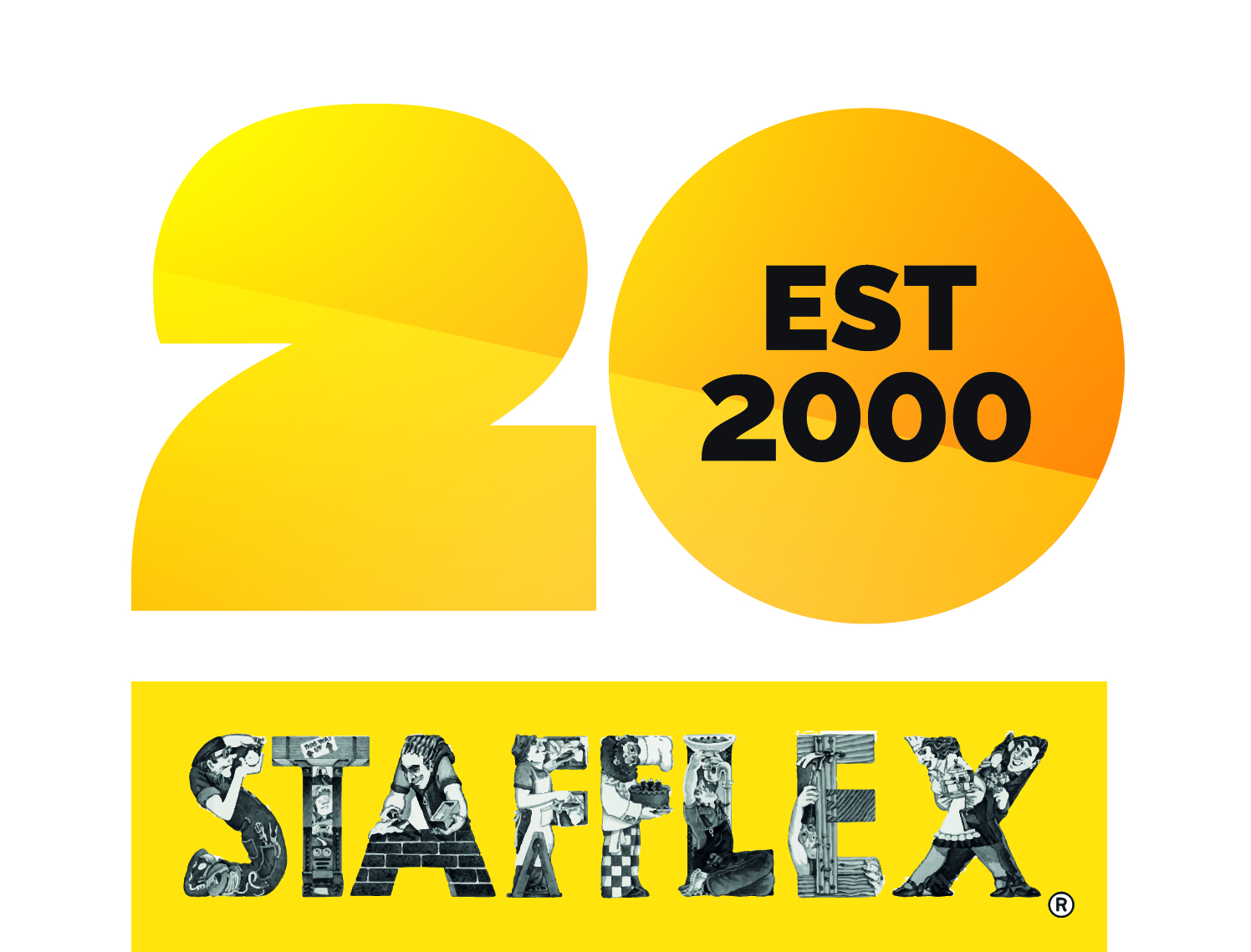 A leading recruitment agency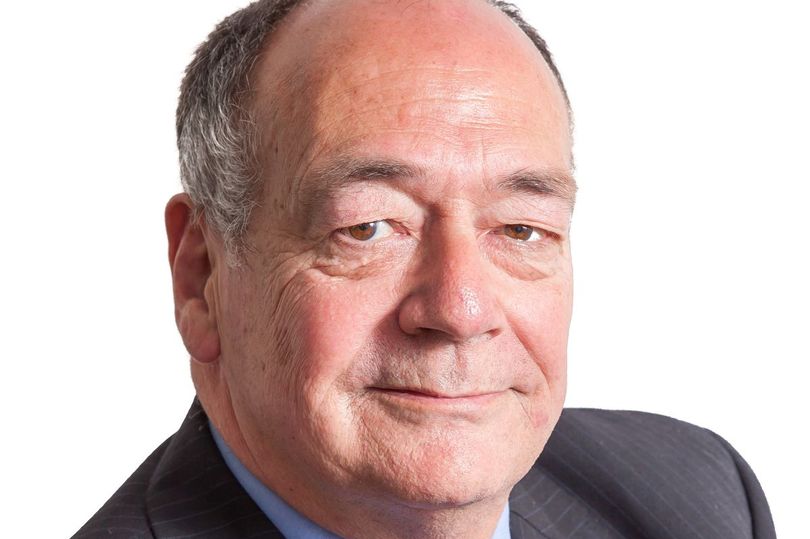 Name: Brian Stahelin
Website: www.stafflex.co.uk
Position in the company: Managing Director
Years with the company: 20
Number of employees: 22
Yearly revenue (2019): £ 5.6m
You have reached an important milestone, 20 years in recruitment. What where the major milestones to get to where you are today?
Our major milestones include the launch of the education team in 2002 and the office team in 2009. Before this, Stafflex was primarily focused around providing temporary staff to the industrial sector so this expansion allowed us to grow and service new markets building relationships with a number of key clients we still work with today.
Office expansion plays a huge part in our growth and therefore a couple of big milestones were in 2002 when we moved from a 100sq ft. office to 1,000 sq. ft. and then in 2011 moving to the current 2,500 sq. ft. office which was extended last year to include a staff canteen, new reception area and working spaces.
We're also proud to have survived the financial crash in 2008 as this was a particularly difficult time for us. Our sales forecast showed that we would lose substantial amounts of money if no action was taken. Our staff decided to take a pay cut and reduce hours which meant we didn't have to lose a single member of staff during these difficult trading conditions and the business was back to normal after a tough 6 month period.
In 2012, we won the Eaton Smith Business of the Month award for our record growth and contributions to the local community, and we picked up the same award along with a finalist shortlisting for Community Business of the Year at the Federation for Small Business Awards in March 2020. This highlights our social conscience as a business as we put money back into the community where we earn our living – we've supported 33 charities and good causes over the last 12 months alone.
What tips would you give to a manager for enhancing their CV?
Make sure to keep the CV short and simple and avoid long descriptions of duties and responsibilities. It is important to keep it factual and set key dates in chronological order so that it is easy to understand.
Always include a strong cover letter or personal statement with your CV highlighting key experiences, responsibilities, personal strengths and out of work activities which will make employers want to read your CV.
How much can companies save by outsourcing the recruitment department? What are the benefits and weaknesses?
What are the common mistakes that companies make when recruiting? What tips would you give to SMEs about their recruitment process?
The benefits depend on the size of the organization and how skilled staff are in the recruitment process. It is arguable that most employers/line managers are not trained in the recruitment process and are just expected to get on with it however in reality it is a lot more complex.
The cost of recruiting just one senior level permanent employee can be enormous – particularly for smaller businesses. The total cost can run into thousands or more as the line manager has to make up time to do their own job as well undertaking activities including:
Job evaluation approving decision to hire
Writing up effective recruitment advert
Placing advert and replying to responses
Reading response of CV's and application letters
Deciding who to invite for interview
Sending rejection letters to the others
Arranging interviews and conducting interviews (sometimes multiple stages)
Making verbal intent to offer and confirming in writing
Dealing with any questions re contract
Waiting period for candidate to start work (subject to their existing contract)
Arranging interim worker if necessary
Chasing up references
Arranging and conducting induction
Organizing starter paperwork (such as payroll, insurance, pension etc.)
This is not an exhaustive list and all activities take time and money to complete – there are associated costs involved in dealing with administration, advertising, training and other areas. Also consider that recruitment of the wrong person can have a negative impact on the rest of the team affecting staff morale and bringing general productivity down as other employees are forced to pick up the slack.
Could you please give us a successful case study?
The manager of a multi-million pharmaceuticals manufacturing company in Lancashire needed a PA. He advertised the position in the local press at a sizeable cost and decided he was going to conduct the whole process on his own as there was no HR function set up.
Consequently he received all the letters of application and sent everyone an application form to complete and return. By the time he received the completed forms a number of the original applicants had found new jobs elsewhere. The remaining applications appeared to be so strong that he decided to interview 20 of them. This took a further two weeks to arrange and by which time the list of contenders had dwindled even further.
In the end, he interviewed ten candidates but decided he needed to conduct second interviews. By the time these were arranged the remaining applicants had dropped to three. He saw the three but wasn't happy so decided not to offer any of them the job but to re- advertise.
Up to this point he had rejected approaches from recruitment agencies on the basis that their fees were too high. However, he was persuaded to use an agency alongside his second advert on the basis that if the agency didn't find the best person, there would be no job offer or fee payable.
The agency then swiftly identified three strong contenders and first and second interviews were carried out within 48 hours. Shortly after, an offer of employment was made, accepted and the candidate started employment within two weeks.
The agency fee was around £4,000 at the time but it was estimated that the employer doing it himself could have cost as much as £1m in the longer term because he was not doing the job he was there to do and may well have missed making some important business decisions whilst dealing with the recruitment process.
By talking to clients about their needs, you should have a good picture of the Yorkshire economy. Where do you see the Yorkshire economy in a couple of years' time?
The Yorkshire economy will rise steadily and profitably as things get back to normal.
Before the outbreak of Covid-19 there was a gradual shift towards bringing manufacturing back to this area due to transport costs, carbon footprint, delivery times, quality issues and the fact that labour costs in other countries were rising quickly. All of these factors made re-shorting more competitive and Covid-19 will most likely accelerate this, as will Brexit.
Industries such as food and manufacturing may grow – again due to reducing imports from EU and further afield. Warehousing and logistics will grow along with manufacturing as customers now expect speedy delivery times (the huge surge in online shopping during the lock down is an example of this).
Digital media and IT based industries will continue to flourish with the rise of Zoom and other software which has allowed businesses to operate remotely.
The pharmaceutical industry will expand as increased demand for medicine and vaccines rise. The professional services sector will grow as organisations streamline their own internal services and outsource more often.
Stafflex is a leading recruitment agency providing quality staff to the Education, Office, Industrial and Engineering sectors in Huddersfield as well as the wider West Yorkshire area. As a family business that is committed to playing an active role in the local area as they also support charities, schools, colleges, special educational needs programmes, festivals, sports teams and a whole host of events and projects. For further information about this press release, contact Nemi Alexis, Marketing Executive at Stafflex on 01484 351010 or at nemi@stafflex.co.uk.
We are looking for businesses to interview.
CONTACT US
Please contact us and increase your company online visibility