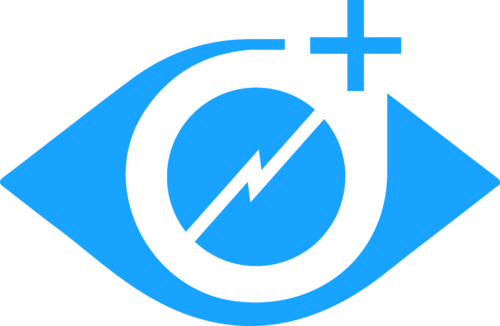 Sport Real Time Analysis
Name: Fabio Caparrelli
Website: http://www.sportretina.com/
Position in the company: Founder and Director
Years with the company: 4
Number of employees: 1
Fabio, you have worked for numerous years as a research fellow at Sheffield Hallam University in the Electronic Engineering department – what were your motivations to create a company? What's your appetite for business risk?
After many years working at the University, I felt I needed a life challenge. I wanted to develop my own ideas and put them into practice with the purpose of creating value for people in an area (sport) that is very popular in society. I think SportReTiNA embeds this philosophy well as it combines my passion for sport with my academic and technological background.
SportReTiNA or Sport Real Time Analysis offers a video recording toolkit that includes a scalable number of portable wireless cameras to be placed in chosen locations on a sport practice court/pitch to capture synchronised and high frame rate video footage. How is this technology going to assist coaches and/or athletes? Which sport clubs are currently using SportReTiNA's technology and what improvements have been measured?
The technology allows sport coaches to create an enhanced "on-court" experience for themselves and their athletes by making real-time video footage available during the course of the session, therefore creating additional value for the athlete's learning experience. The technology allows to seemingly capture only the relevant moments during a session in a retrospective manner (ie it can record events that have just occurred), making the process of reviewing the video footage much more efficient and far less time-consuming for both the coach and the athlete.
The product is in its validation stage and has been trialled at a number of sport coaching venues in the region, including Graves Tennis Centre, Graves Trampolining Centre and Thongsbridge Tennis Club. There are plans to do trials in the very near future in football and in golf, as well.
Can you please explain the link between Business Sheffield, Sheffield Technology Parks and ScaleUp 360 that are supporting your business?
Business Sheffield and Sheffield Technology Parks have so far supported my business through the "Cooper Project" which has provided me with business support and a free co-working space in the Sheffield City Centre over the last 12 months. ScaleUp 360 is a new business support programme running in Sheffield and supported by the Sheffield City Region which I have just been able to join recently.
What was the most challenging experience since you established SportReTina in 2015 and how did you overcome it?
Since 2015, there have been many challenges and many still exist. I would say one of the biggest challenges for me has been building my network of business contacts and selecting the right people to talk to. It is an on-going challenge which requires a lot of persistence and sometimes patience!
If you were looking for partnerships, collaborations and/or joint ventures which companies or industries would you target and why?
I am indeed looking for collaborations and partnerships in two areas. The first one is in business development, I would love to talk to people who have been in that journey before and put a product into the market. The second one is in marketing and sales, including web and social media marketing, since I have no previous experience with it. I would also love to talk to large sport manufacturers who might show an interest in taking this product concept to the next level.
Small companies tend to outsource certain jobs, like sales and accounting to mention a few. Are you considering outsourcing any job in order to further assist SportReTina and why?
Yes, areas I'd like to outsource include product design, software development and digital marketing.
Where do you see the company in three years and what are your plans to achieve this target?
Difficult to say but I'd like to be in a position whether I can either expand my business and create jobs for others or being able to talk to a large manufacture that can take this to the next level. In order to reach that point, I am planning to take the product to market through crowdfunding possibly this year as a way to test the market as well.
Let's talk a little bit about customers experience in this digitised world. What's your take on that and how can SportReTina play an active part?
Although nothing can replace direct human interaction, the experience of the last couple of months has shown that digital interaction can have an important role in the future. SportReTiNA is committed to create value for people, in this case in the area of sport coaching and will be soon releasing a free web-based video analysis tool that coaches and athletes can use to enhance their coaching and learning experience.
We are looking for businesses to interview.
CONTACT US
Please contact us and increase your company online visibility