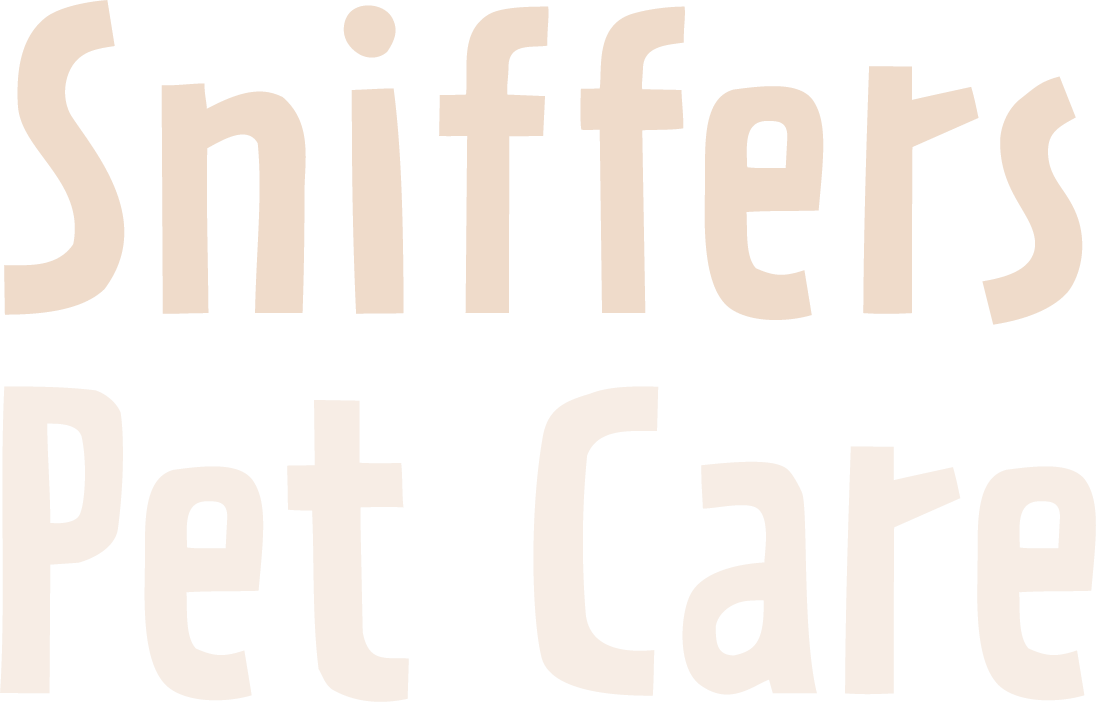 The home of quality pet products and outstanding service.
Sniffers Pet Care
Name and Surname: Simon Brown
Position in the company: Director
Years with the company: Four
Number of employees: 12
Yearly revenue: (2019 or 2020) Turnover is currently up 50% year-on-year and the business is likely to hit its target for the next year end a full six months ahead of schedule. The company recorded its largest ever turnover of £1.3m in September and is on track to hit the £2m mark by September 2021 – and £3m by the following year.
- Please introduce Sniffers Pet Care and your products
Sniffers Pet Care is a Yorkshire-based business built on 40 years' knowledge of the industry, having been involved with the independent pet trade for decades across retail and distribution.
The company supplies healthy, high quality pet treats to the wholesale market, including its own-treats. The business also owns the exclusive UK distribution rights to the BowWow range of treats in and niche offerings such as Monster Chocs, a range of dog-friendly chocolate, and the Vitapol range of treats for small animals and caged birds.
Sniffers Pet Care distributes a wide range of products to more than 1,000 pet care stores across the UK, from independent traders to household names such as Pets At Home.
Buffalo is a key element of the Sniffers portfolio, having expanded in September 2019 from bulk to include a shelf ready range of 14 different products. As the name suggests, the range contains Indian water buffalo; in fact, the company is possibly the UK's biggest importer of Indian water buffalo, bringing in around 500 tonnes a year.
The range is the brainchild of director Simon Brown, who left the Lloyds Banking Group after 11 years to join the company in January 2017; since then, Sniffers has enjoyed an impressive growth trajectory, with turnover up 50 per cent year-on-year. The firm recorded its highest ever turnover of £1.3m at the last year end in September last year and is on track to surpass £2m by September 2021.
Growth throughout the pandemic has been steep in response to the increasing number of people welcoming a dog into their home.
Industry giants such as Pets At Home and Jolleys have placed significant orders with Sniffers, prompting a move in June to new, larger 22,500 sq ft premises in Elland. The new base will allow for palletised distribution and will include a dedicated finishing line.
- With dog ownership in the UK growing, with about 10 million dogs in the UK at the end of 2020, I suspect you have a lot of competition, how do your products differ?
Around a quarter of UK households now own at least one dog and, according to the Kennel Club, a quarter of new owners bought a puppy during the pandemic. More than two in five bought a puppy to be their Covid-19 companion and two thirds said their dog was a lifeline during lockdown.
And as the number of dogs in our homes has grown, so too has the demand for high quality, healthy treats.
"We're experiencing something of a golden age of dog ownership at the moment," said Simon, "and we recognise that today's owners are passionate about the health of their pets and what they feed them.
"Instead of feeding high-calorie treats, owners are now choosing a healthy, nutritious option will support a dog's overall health and won't cause unwanted weight gain.
"As around 90% of dogs are motivated by food, treats are an invaluable tool in dog training. Not only that, they channel the natural desire to chew away from your furniture or shoes!
"As a specialist supplier of high quality, healthy treats, we have experienced a huge surge in demand for our products as owners seek out options that are natural but that their pets will love.
"It's great news for us as a business and suppliers, who benefit from our superior service, but it's also good news for the local economy as it means we can take on more staff and get more people from this community into employment."
As a dog owner himself – the family beagle Bobby is the company's unofficial taste tester – Simon is passionate about the care that pets receive.
The Buffalo Natural Dog Treats range, for instance, is made from 110 per cent free range, grass-fed water buffalo and is a low fat, nutritious option.
- What are your current marketing strategies?
Sniffers is one of the UK's fastest-growing privately-owned specialised pet treat companies. Based on 40 years' experience in the trade, Sniffers has grown from a small family-owned distribution business to become a leading provider of dog treats with a focus on ethically sourced and manufactured produce.
The company continues to invest and develop its own portfolio of natural dog treats which includes the Buffalo and Walter Smith range of products. This is in response to a gap in the pet treat market for a brand that's independent of the big players and well-known names.
The website https://www.snifferspetcare.co.uk/ has enjoyed a recent revamp and a new logo has been created that better reflects the company values.
- What would you need to further grow the business?
Sniffers Pet Care has already secured in a long-term, eight-year lease for larger premises – the second recent move driven by a need for more space – and is investing in new equipment and IT services to allow it to continue on its impressive grow trajectory.
Simon is currently looking to attract investment to accelerate further expansion, growing the customer base, developing the business's retail proposition with leading retailers and continuing to spearhead the natural dog treat market in the UK.
In the long-term, Sniffers will be looking to acquire and merge with other companies with a similar ambitious vision for the future.
We are looking for businesses to interview.
CONTACT US
Please contact us and increase your company online visibility