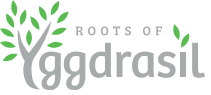 Improving the health and well-being of deprived and rural communities
Aging is unavoidable, and worst of all it comes with a cost to your health.
Over your lifetime all those niggling injuries that you shrug off add up, and by the time you reach 65 you have developed a whole host of problems as a result of your lack of knowledge when it mattered.
Fortunately a little help can go a long way, and a small, family run community interest company in North Yorkshire made it their mission to break down the barriers and support their community.
When you find yourself with back pain, arthritis or just want to have a laugh and meet new people Roots of Yggdrasil are the ones you can turn to.
We interviewed Simon Town, the founder whose passion for helping people is quickly becoming a mainstay in communities across the county.
We are looking for businesses to interview.
CONTACT US
Please contact us and increase your company online visibility