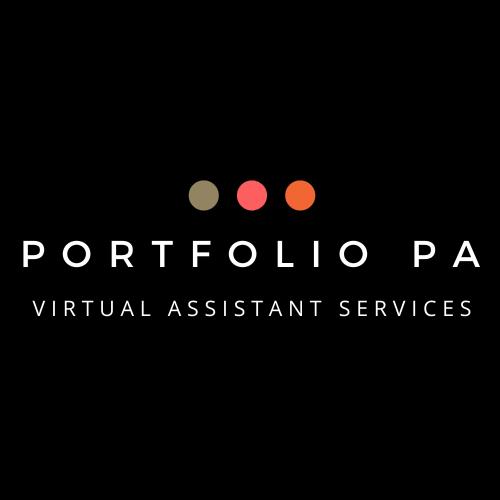 First-class, efficient and flexible business support service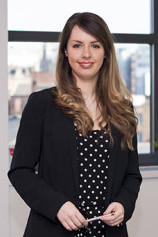 Name: Gemma Walton
Webiste: www.portfoliopa.com
Position in the company: Managing Director and Virtual Assistant
Years with the company: 5
Awards:
Yorkshire VA of the Year 2018
Finalist – Pitman SuperAchievers Global PA of the Year 2019
Best PA in Business (Yorkshire PA Awards) 2016 & 2017
What were the challenges when you started your own business and how did you overcome the hurdles?
When I started my business five years ago, there were far fewer Virtual Assistants (VAs) in the market than there are now, and so my biggest challenge was around creating an understanding of what a VA is, what they do, and most importantly how working with a VA can add real value if you're a business owner.
Myself and my team take the time to explain to potential clients not only what services we offer, but also how those services can improve our clients business and personal lives and actually create more hours in the day for them. We show busy directors how the things that keep them awake at night – whether that's an overflowing inbox, a hectic diary or an upcoming event – can easily be handled by a VA, leaving them to be their brilliant best.
Portfolio PA is a Virtual Assistant service to assist companies, entrepreneurs, directors who don't have enough hours in a day. Could you please introduce us to the Virtual Assistant industry and describe how fundamental its tasks are to the day-to-day running of a company.
Think of how many hours you spend on replying to emails, formatting presentations, booking travel, sending invoices, and so on…now imagine what you would do with that time (and how you could grow your business) if someone else was taking care of those things for you!
Lucy Brazier, founder of Executive Secretary magazine, says that 'If you don't have an Assistant, you are an Assistant', which is a great explanation of the value a VA can add to a business. If you're a company director charging three figures per hour and you still do your own admin, you're losing time and money which could be better spent elsewhere.
Statistics show that a good Assistant can give their Executive up to 30% of their time back by taking away all those tasks they either don't want to do, or shouldn't be doing, but there is a general consensus within our industry that the real figure is more like 50-70%. This is particularly true for VAs, who are often able to handle tasks as diverse as marketing, social media, financial admin as well as more traditional PA work.
How has outsourcing grown in today's society and will you forecast major disruptions in outsourcing in the next couple of years?
Pre-COVID19, the 'gig economy' was already on the rise, and I'm sure that the impact of the last few months will see even more companies move towards an outsourcing model for their admin support.
For businesses who either don't need or can't afford a full time PA or administrator, an outsourced Virtual Assistant offers a cost-effective, flexible alternative.
You can engage with a VA by the hour so that you only pay for what you need, and every VA in my team has previous experience as a C-Suite Executive Assistant, meaning your business administration is in good hands.
What are the advantages and disadvantages of outsourcing your PA and admin work?
Put simply, outsourcing your PA and admin work to a VA can give you more hours in the day to spend on the things you want to do - whether that's growing your business, looking after your existing customers, or spending more time with your family.
A good VA will become a trusted ally who takes care of the details while you focus on the bigger picture, and will also act as a strategic business partner who understands what you do, how you do it, and how they can help you achieve your long-term goals.
Some business owners can find it tricky to trust their assistant at first, or to let go of tasks they have been doing for a long time, but a good VA should give you confidence that they are handling your work effectively behind the scenes, leaving you free to focus on bigger priorities.
What are the characteristics that a successful VA needs to have?
Today's modern Assistant needs to be strategic, proactive, commercially astute and a true business partner, and that's exactly why so many of us are stepping into the world of self-employment as VAs. We've learned at the right hand of some of the best business minds in the world, and we are able to apply that learning when running our own businesses, and in support of the clients we work with.
Your blog has an article titled "top ten tasks which a Virtual Assistant can handle on your behalf", could you please also mention the top 10 tasks to outsource to the Yorkshire Business Journal?
My top ten tasks to outsource to a VA are below, but this list is by no means exhaustive. I've been asked to do a huge variety of tasks in my time, such as providing a voiceover for a series of video clips, organising a 50th birthday party, attending a pitch to the Olympic committee, and more!
And if there's something I can't help with, I almost always know someone who can.
Top Ten Tasks to Outsource to a Virtual Assistant
Document production – If you wonder why your formatting goes haywire with every keystroke, or just don't have time to spare creating documents and slide decks, this is a task which could easily be passed to a VA.
Social media – A social-media savvy VA is worth their weight in gold. Your VA can schedule your social media content in advance, so that posts go out automatically on your behalf.
Website updates – By outsourcing your website maintenance to a VA, you will save hours updating plug-ins, creating blog posts and more.
Expenses – If you're a 'carrier bag full of receipts' person, having your VA handle this task will ensure you are prepared come tax return time.
Diary management – This one is a no-brainer; let your VA book in important meetings on your behalf to save yourself hours of time and hassle.
Event management – Leave planning the intricate details of conferences, dinners and functions to your VA while you focus on engaging with your attendees.
Newsletters – Your VA can design and distribute your newsletters and mailshots on your behalf, using Mailchimp or other platforms.
Project management – A VA can act as PM for a whole host of initiatives, working within timelines and budgets set by you.
Proofreading – God is in the detail, and a good VA will spot an errant full stop or a missing word at 500 paces!
Personal errands – Need a last-minute anniversary gift or a bill to be paid ASAP? A happy home life can make all the difference to the success of a Director, and a VA can handle your lifestyle tasks while you focus on being the best at what you do.
We are looking for businesses to interview.
CONTACT US
Please contact us and increase your company online visibility