Analytics, Business Intelligence and Reporting Solutions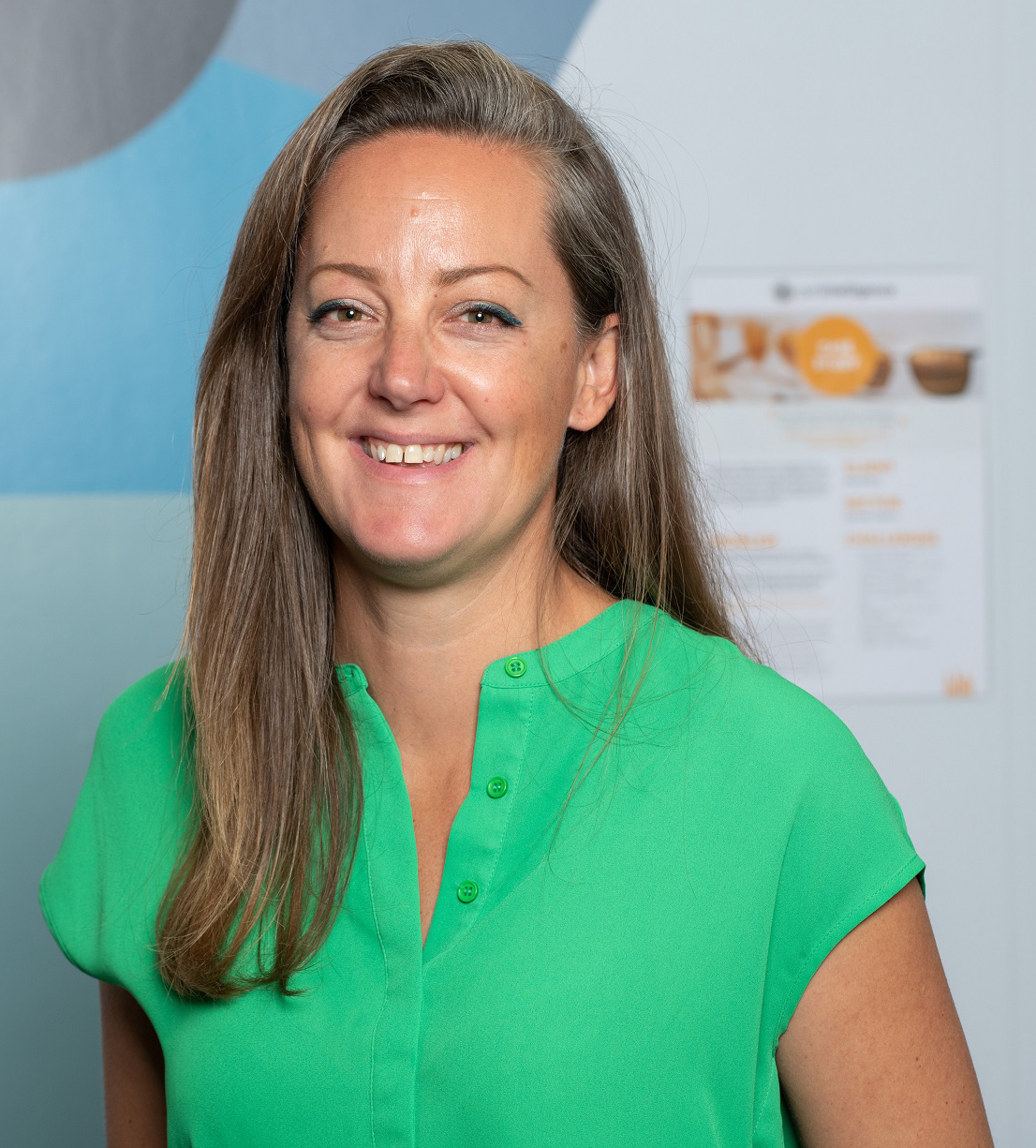 Name: Zandra Moore
Website: www.panintelligence.com
Position within the company: CEO
Years within the company: 9+ years
Number of employees: 42
Yearly revenue: £ (2019): £2,103,418
You were involved in the management buyout of Panintelligence in 2014, which are the most important milestones you have reached in order to get to where you are today?
We were immensely proud to have secured £4.5 million in Series A funding to enable us to take advantage of the huge opportunities we are seeing in global markets, particularly the US, and bring in Howard Bell, founder of Paypal Europe, as chairman.
It's one of several key milestones in the scaling of Panintelligence alongside growing the business from six people to 42, opening a Boston office in June 2019 and providing leading-edge business intelligence analytics software to international clients – with end users including HMRC, Centrica, Travis Perkins and Walmart.
We've brought in tremendous experience, in particular Charlotte Bailey – formerly of Experian and DWP – as our chief operating officer and she has played a pivotal role in helping Panintelligence to launch software globally via Amazon Web Services so that developers can download and pay a subscription for our product.
We pride ourselves on a thriving company culture that's all pulling towards a vision of reaching £10 million turnover in four years – with £1.5m EBITDA – alongside growing our workforce and looking into Series B funding.
What sales strategies are you adopting during COVID-19?
There's no doubt it has been one of the most challenging periods of our lifetimes with the global crisis affecting every single sector.
There wasn't an out-and-out sales strategy as such because what we wanted to do was help as many people as we could, in any way possible. So, we offered our BI tool and training for free to support and empower organisations, in particular those in Yorkshire, to assist in how they navigated the pandemic.
COVID-19 has presented many difficulties for a lot of firms, but we're cautiously optimistic that our SaaS customers are in a perfect position to ride out the story – and I believe cloud-based platforms, offering true SaaS advantages, will ultimately succeed.
In addition, I have been very impressed with how the tech community has come together to share knowledge and network. We've regularly met online to chat through personal developments with our businesses and bounced ideas as to how we can help more enterprises. The likes of Tech Nation, Leeds Digital Festival and Nexus have provided people with plenty of assistance and hope to survive.
Which R&D project are you currently working on and how will it impact the targeted industry?
We've recently launched quick-to-deploy analytics software on the Amazon Web Services (AWS) Marketplace which is a huge step in the right direction. It means we can further help SaaS vendors to take advantage of their data, react to real-time developments and make swift decisions.
It's a huge testament to the Panintelligence team for getting this over the line. We wanted to provide customers with the option to easily procure – and embed – the product in their systems and better equip them, and AWS helps us to achieve that alongside driving us towards our international growth ambitions.
Our other developments include growing in turnover, staff numbers and brand. In 2019, we surpassed revenue targets, employed over 40 personnel, made Tech Nation's Upscale 5.0 programme and secured a £4.5 million Series A investment. All of this adds towards our R&D projects which aim to help businesses to understand not only what is happening via data, but why it is – ultimately solving critical problems before they happen.
Panintelligence is very active with partnerships, which partners and collaborations are you actively looking for? Which industries would you like to target where you currently do not have a presence and why?
We're really active in the healthcare, finance, insurance, retail and automotive spaces so we'd like to continue growing in these areas even more. For us, firming up more partnerships with SMEs throughout the UK and overseas – to complement our base in Boston, Massachusetts – is important, and especially now more than ever these sectors have a huge story to tell, so we'd love to be a part of that journey.
We also want to provide more tech4good opportunities and have recently rolled-out a free trial of our BI platform to Yorkshire-based businesses that were hit by the Coronavirus outbreak. A huge focus and passion of ours is about democratising data – putting affordable AI and ML technology into the hands of decision-makers, rather than data scientists. If we can keep helping them to get to grips with real-world issues, including customer churn, payment arrears, supply chain disruption and education course dropout, then we're doing our job right.
How ready is Panintelligence to handle artificial intelligence and what benefits do you think it might bring to the company?
AI presents an opportunity for change – for a lot of firms. Following its exponential growth over the past decade, it's touched our lives in ways that many people might not have even noticed. For example, every time someone uses Google, AI is being used to showcase the best results.
We've done a lot of work in this space to get across to people how the backbone of AI is Machine Learning (ML) – and how swift decisions via critical data can be made through powerful tools in real-time, such as our BI platform. From supporting industry events to hosting our own 'AI Breakfasts' for software vendors, we're wanting to inform organisations as to why AI can change our world for the better.
At Panintelligence, we've got a platform that's designed to be dropped into a software vendor's application, it's a really flexible architecture in how it can be distributed and quickly deployed. We wanted something that talks to businesses' databases, integrates with their security and how they can white label – and restyle – it to make it look like their own. It's their customers who ultimately consume our product so we need to cater for both audiences, and AI plays a significant role in achieving this. End users and vendors don't need to be technical wizards when drilling down those benefits throughout because intelligence does all that for them.
Why would a FinTech company partner with Panintelligence, what is your added value?
We originated from the banking sector and have a strong presence in the FinTech industry, with end users in a range of SME businesses such as manufacturing, retail, insurance, logistics and automotive.
In addition, we have been working in partnership with a number of organisations, including ACI Worldwide, to help them tackle significant issues for customers in their industry.
We've also recently announced a partnership with Boston-based FinTech company Hound Software, so they can integrate our data analytics software into their operation. Our Pi software was originally developed to enable the secure processing of high volumes of transactional data from UK credit providers, but it's since evolved into a suite of solutions that can be used across diverse business sectors – while retaining, the integrity and security qualities of the credit sector.
How active are investors and/or banks involved with Panintelligence business strategies? What suggestions would you give to a new start-up within the IT industry?
I think sharing knowledge, information and advice all play a vital role in increasing the chances of attracting the right vendors. Throughout the team we have people who regularly network, host webinars and hackathons and try to come up with innovative ways to empower others through tech.
A large part of our 2019 was focused around the Series A investment and we were ecstatic when YFM Equity Partners and Comhar Capital awarded us with £4.5m. This meant we could take work on to help our expansion in the US and progress even further.
For those looking into investment, it's important to work with partners that share the same ambition in terms of growth and how to maintain company culture and the brand's identity. If they can demonstrate how they intend to grow – and have figures to back up their objectives – that can prove to be incredibly attractive to investors.
What are the challenges that Panintelligence faces as you grow?
I think company culture will be critical in determining how fast we scale-up, this is something that's a bit of a passion of mine. I want to create a truly diverse and open workforce that's flexible, and attracts and builds the skills of people – some of which may not traditionally have worked in tech before.
To achieve growth, we need our team to come along with us on the journey, therefore we're always communicating key business decisions, discussing projects and product innovation and empowering everyone to have a voice. We want to retain and nurture top talent to help Panintelligence to compete with much larger peers in a competitive skills market.
We are looking for businesses to interview.
CONTACT US
Please contact us and increase your company online visibility