Marketing for Law Firms and Businesses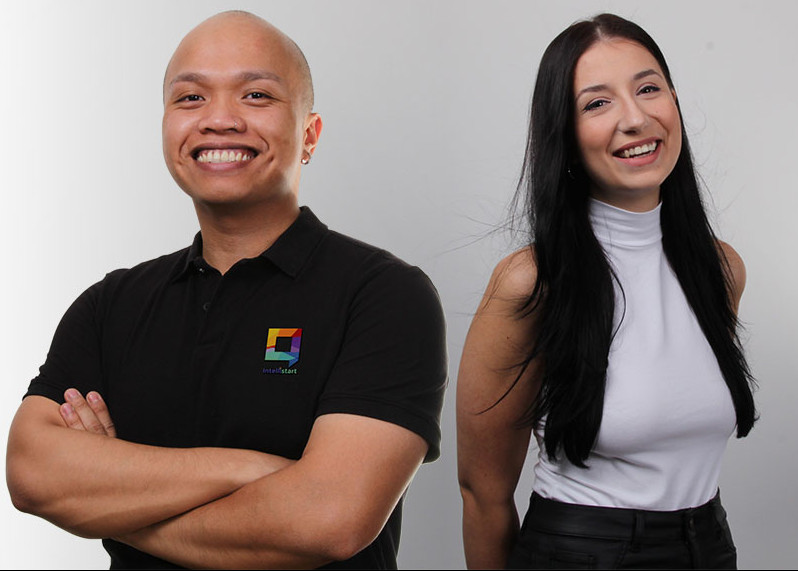 Wensite: www.intellistart.co.uk
Name:  Joel
Surname: Cortez
Position in the company: Director and co-founder
Years with the company: 3
Number of employees: 2-10
Unlike numerous other marketing firms, Intellistart tends to focus on assisting on marketing aspects Law Firms, could you please introduce yourself?
My name is Joel, and I am the director and co-founder of Intellistart Limited. Intellistart is a specialist digital marketing agency for law firms and businesses which I set up while I was a law student, and now run with my partner Ewelina Radziewicz.
It was while on work placements at law firms in 2018 that I realised the average marketing agencies don't understand the needs of law firms and solicitors – or understand the regulations surrounding the profession. For instance, a lot of generic agencies are not familiar with the SRA Transparency Rules which require law firms to publish their costs and pricing on their websites. Not abiding the rules can result in fines.
Having started as a summer intern, I ended up working full-time in marketing and deferring my studies. I worked as an in-house marketing manager with several legal firms and others in professional services. For the firms, I led the work on their branding, brand awareness, websites, monthly paid advertising campaigns, email marketing, and video marketing that generated the work they were after. 
As I have always been interested in digital marketing and law, it felt natural to me to follow the path of setting up my own company and providing marketing help and support to law firms and professionals.
In 2021 Intellistart expanded from Manchester, establishing a foothold in Leeds.  What business insights encouraged this move?
Over the course of the past 10 years, we have helped over 41 firms develop their digital marketing in the Greater Manchester area, and have helped over 100 law firms in the UK start-up. We realised that the majority of these start-ups are in the West Yorkshire area and this insight is what drove us to establish a foothold in Leeds to ensure we are also accessible in this region.
So as Leeds has become a budding hub for the legal sector, with our expertise and track record for helping new start-ups and established law firms, it was only natural to establish more presence in Yorkshire. Our mission is to help firms and businesses grow. 
What are your top advices for starting, running, and marketing a successful law firm and business in 2021?
The most important thing of all is connecting with your customers as they are the reason for any business' existence. No company can stay in business without customers. Engage with your clients using helpful resources and create trust by tailoring personalised content. Also, understand the difference between marketing and sales, where marketing is generating awareness to your potential customer, and sales is converting that awareness into interest and a desire to buy from you. 
Many business and law firms don't realise that a website is like a portfolio of their work, or their storefront. As a physical store, you need to stand out and the same is true in the digital world. Nowadays, a lot of people first Google businesses before they approach them. So, if your website looks like it was created in the 90s, your potential clients may think that your services are outdated too. Having a good website that presents you and your work well is therefore essential. It does not need to be big, but it needs to paint a good picture of your business. 
A business website is an asset, and business marketing is an investment. So, if you are not getting any return on your investment then something is most likely wrong. We have come across law firms who had their websites for years and never obtained a single lead through them. This is an indicator that something is wrong. There could me many things at fault for this; from the website not being locally optimised, to simply the fact that it was made with very little investment. 
Also, do not be shy to spend money on marketing. Again, word of mouth is a good way to get work but, for example, if you are taking on new staff, they may need help finding their own clients. Start-ups often struggle to obtain new work and a website can support a Pay-Per-Click campaign. It can essentially function as an advertisement for your business. Many of the companies we are working with had said that they tried marketing in the past, it cost them thousands of pounds, they got no results. For this reason, they were afraid to try marketing again. See this video of one of our clients Stuart Matthews, talking about his own experience:  https://www.youtube.com/watch?v=qGo15fG4bFI&t=17s
Lastly, if your website is currently doing well, ensure that it is compatible with the new Google Algorithm update, also called the Page Experience Update, which is currently being rolled out. This is so you don't get ranked down and lose your online visibility, traffic, and revenue. 
If you struggle to stay on top of your business marketing, don't be afraid to seek help from a professional. Marketing is an investment and like with a lot of investments, you may need to ask someone for help and advice. 
What would you need to further grow the company?
We are currently working on growing trust of law firms and businesses. Unfortunately, many people don't trust marketing agencies. We usually hear the same story from our prospects, that they have already tried marketing, it failed, and they are not interested in trying it again. Marketing agencies don't have the best reputation, but we are trying to change this. We focus on building strong relationships with our clients, and providing the service in which we specialise in. We care about our clients and their businesses. 
Our ultimate mission and vision is to double the size of 10,000 law firms and businesses in the next 5 years. If we achieve this goal, we will be adding hundreds of thousands of jobs and billions of pounds to the economy. This mission is important to us, and it's one we're committed to. 
We are looking for businesses to interview.
CONTACT US
Please contact us and increase your company online visibility