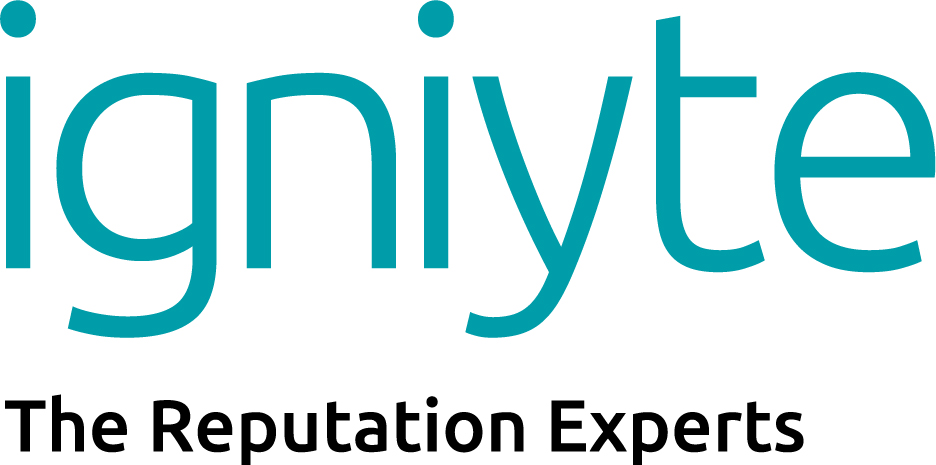 Online reputation management
Name:Simon Wadsworth
Website: http://www.igniyte.com/
Position within the company: Co-Founder, MD
Igniyte are experts in online reputation management and they help companies, brands and individuals in building a strong online presence through SEO, PR, content, social media and best practice online reputation management tools and techniques.
As an online reputation management expert, what was the most challenging project since you started in 2009 and how did you overcome it?
We had a client that was a very senior figure in the Financial world outside the UK who was caught on camera phone having a 'rant' at a neighbour. This went viral and he had ten pages of google coverage in the some of the largest and most respected media worldwide. It cost him his career.
We have spent the last 3 years rebuilding his profile and counterbalancing the above with positive current content about him – tough job.
Which is your most profitable business stream and how do you keep abreast competition?
Our monthly retainers with clients, both business and individuals, are some of our most profitable business streams. They also benefit our customers budget accordingly, as well as understanding that their reputation is being proactively managed by a team of specialists.
Of course we monitor competition, but their developments are not something I concern myself with because we are always looking at new ways of helping our clients.
We use our own suite of tools to monitor industry developments, such as updates to algorithms, as well as ongoing monitoring our clients.
What is online reputation management's most important tool and why?
One of the most valuable assets that a company (or an individual) has is their reputation, and it's important to understand how this is perceived by stakeholders, customers, shareholders or employees. The internet is a highly competitive place, and one of the most valuable things that you can do for your business is to conduct an online reputation audit.
When people google your business, or brand, ideally, they should see search engine results that show your websites, blogs, professional profiles and news articles. With each one showing your business in a positive light.
For people to see your business in a positive light, and get ahead of your competition, you need to know exactly what people see online. To do this effectively means more than doing a quick Google search of your business – you need to a reputation audit.
What would you need to change in the company to further grow the business?
I think we need to improve our outbound sales and marketing process, but it's always difficult when we're in a crisis-based sector – as normally people come to us after something has happened. They research who they think is credible in the industry and choose someone who they can trust.
Identify Igniyte's main weakness and how you plan to overcome this problem.
Client turnover is our main issue as we're often seen as completed the job, so the client moves on. We've addressed this by proving ongoing services – as reputation management is something that should be proactively managed. We've also increased the length of our retainers from a few months, to over a year.
How ready is your company to handle any industry-level disruptions, for example AI?
Unlike a lot of players in the sector we prefer the personal touch with clients and resist temptation to automate too much of the process. We find this works best and our clients know that we're making bespoke recommendations for them, rather than something that has come from AI.
Igniyte mentions on the website that "one single negative review can drive away 22% of customers". This is a substantial number, in brief what is your workflow to assist clients with bad negative reviews?
Reviews are central to the way online business are perceived by potential and exiting customers with 93% of consumers buying decisions being influenced by reviews. In fact, did you know that 91% of people trust reviews as much as personal recommendations?
Having lots of positive reviews will give a brand a competitive advantage, but if customer feedback is negative and reviews are poor it really can damage the business.
Igniyte work with businesses to development a robust review management strategy. We offer two levels types of workflow to help clients; owned and managed.
Owned is where we conduct a thorough review strategy and make recommendations of how to get more positive reviews and handle any negatives. We then set up businesses with the review management tool and they manage it themselves. This way can be cost effective for companies with a limited budget, but it does mean that companies must have dedicated resources in house to manage this process.
Then managed is where we take the hassle out of everything and fully mange the service for businesses. We monitor reviews, responses and invites, escalate any issues and businesses get regular reports. We will also interpret ad provide expert advice with the aims of continuous improvement in ratings. We've had good success with our fully managed services and companies can really see an impact.
What is the biggest or the fastest growing threat that companies face online and what should they do to protect themselves?
The growth of social media has meant that business can expose their brand and products to a wider audience in a more authentic and relatable way. But it has never been easier to become involved in a crisis that destroy your reputation as quickly as it has been built.
Preparing for a social media crisis is the best form of defence. And having positive online reputation helps mitigate the effects that brands, businesses and individuals can face in any potential social media storm.
One of the most recently used business approach is to "be transparent." This would open a company to criticism, positive reviews and feedback, do you think this approach would open the company to potential threats?
Honesty and transparency are important in business. It is vital if that company is to build trust with its employees, customers, shareholders and stakeholders. In business transparency, or honesty, isn't just about doing things the right way, but about expressing company values.
I don't think this approach should be thought of as a way of opening a company to potential threats as it's important to stick to your principles and reflect them in everything that you do as a business.
Building a positive reputation by creating a recognisable brand and stands for integrity and quality will offer a level of protection from a potential threat that may occur.
One way for companies to open themselves up to any threat is by being dishonest. If customers and employees can see that the company is saying one thing but acting in a completely different way it could create negative press that has the potential to go viral and have long-lasting repercussions on reputation.
We are looking for businesses to interview.
CONTACT US
Please contact us and increase your company online visibility