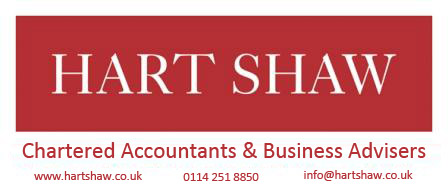 Chartered Accountants and Business Advisers
Name: Paul Dawson
Website: https://www.hartshaw.co.uk/
Position in the company: Senior Partner
Years with the company: 25 years
Number of employees: 75
Yearly revenue: £ 4.3m
What steps has Hart Shaw taken to counterbalance the unventured territories of Brexit and Covid-19?
Covid-19 has meant that whilst our office is open on reduced hours of 10am – 2pm with a skeleton staff working, most of our staff are working from home to ensure that we continue to service our clients needs. Prior to the lockdown measures being brought in we made it a priority that our staff had all the resources needed to work from home so that our client work could continue, since then we have been making extensive use of Microsoft Teams both internally and externally, so that we can keep in touch with our employees and our clients
Which is your most profitable department and how does that compare versus the rest of the company?
This is not a straightforward question to answer as we are a complete service practice, covering all services that a national practice offers but under one roof. A client can utilise as much or as little of what we offer to suit their business or personal needs and therefore all departments work together to support the needs of the client. Without all the departments we would not be able to offer the full range of opportunities to our clients and the overall performance of the business would be affected.
Based on your existing clients, can you explain through their eyes how they perceive the current industry (in general)?
We have a wide and varied client base, from large quoted PLC to very small SME's and individuals. There are some of our clients who view us as a necessary requirement due to legislation and expertise and others that value our insight and experience that we can bring.
What was your hardest case and how did you overcome the obstacles?
We deal with many different scenarios so picking one case is impossible. We have challenges for example in our corporate finance department where lots of the fees are success related and therefore we can spend significant amounts of time and effort on jobs and they can fall over through no fault of ours eg the buyer or seller changes their minds or like at the moment the Covid-19 derails deals. However, when they come off corporate finance transactions can and are very profitable, so it is about choosing the right opportunities and mitigating risk where possible.
What can Yorkshire do to become more competitive on the National arena in your industry?
Yorkshire people/business owners are traditionally/naturally understated and reserved whilst being very straight talking. This can be perceived as a weakness on the national and international stage, say compared to more bullish areas of the UK and beyond. We have many world class business, universities and adviser in Yorkshire, and we should shout more about what we do and tell the world this is a centre of excellence in so many areas – particularly in manufacturing. Again, in the corporate finance arena we have advised on several cross-border deals over recent years and are more than capable of handling most transactions out of Yorkshire.
How will the Northern Powerhouse impact larger Yorkshire cities versus small towns?
The Northern Powerhouse is currently more of a political initiative than anything else. Clearly, improved infrastructure linking the major northern cities should be beneficial in the long term. As is usually the case, the larger cities will see the greatest benefit however this does then filter through to the satellite towns a good example of this is the Advanced Manufacturing Park that has attracted the likes of MacLaren, that are physically within the Rotherham boundaries but was established on the back of Sheffield University's expertise in advanced materials and engineering.
Yorkshire Business Journal is a website that looks business aspects: which proved successful business strategies do you general advise start-ups?
Start-ups need to plan and prepared forecasts to establish how much cash they need and build in some flexibility as start-ups typically build slower than expected and have a high failure rate in the early years. We provide ongoing support and can signpost them to mentors and other support, where appropriate, in order to maximise their change of success.
By necessity, new entrepreneurs must concentrate on establishing their business and initially they may have to fulfil multiple roles with it. Understandably, in the early stages, they neither the time nor, often, the resources to spend on financial and tax advice resulting in doing the minimum to meet their compliance obligations. Anyone starting a new business should be encouraged to take time to think about structure and ownership at the earliest stage possible. By doing so and treating the costs of such advice as an investment rather than a cost, they can often alleviate tax and other governance issues further down the line, ultimately saving further adviser fees later and minimising tax from the outset.
How is the industry changing and how flexible is Hart Shaw to adapt to these changes?
As the requirements for audits diminishes with only largest businesses requiring audits, we constantly look for ways to add value to support clients on their journey and create the larger SME's of the future. Again, the benefit to being a full service practice means that we are more agile to changes in market circumstances as all the partners are located in one place.
Where do you see Hart Shaw in the next three years and how do you see yourself achieving this result?
We will continue to grow and adapt, delivering to our clients needs by continuing to give a partner led individual service to our client base rather than selling them a package designed to make our life easier. We want to bring through our younger members of the team to be the next generation of partners and complement that by recruiting the best people out there so that Hart Shaw remains a leading player in Yorkshire and beyond.
We are looking for businesses to interview.
CONTACT US
Please contact us and increase your company online visibility