Fighting Children's Cancer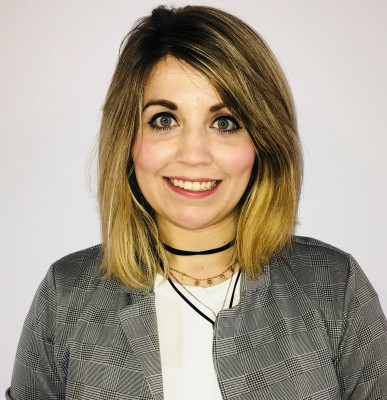 Name: Amy Harrison
Position in the company: Senior Corporate Partnerships Executive
Years with the company: 2.5
Number of employees: 31
Please introduce Candlelighters and your objectives.
Every year approximately 150 children across Yorkshire and Humber are diagnosed with cancer and other haematological disorders. Candlelighters provides emotional, practical and financial support to empower these families, from the point of diagnosis and for as long as support is needed. In the past year we supported all newly diagnosed families in Yorkshire whose principal treatment centre was Leeds Children's Hospital, in addition to all our families at varying stages of treatment' The charity also invests in vital research to improve the lives of children with cancer.
Our vision is to bring light and hope to all families affected by childhood cancer in Yorkshire.
How has Covid-19 affected the charity and the families you support?
COVID-19 has affected all of our lives in countless ways. But even now as we strive to build a new normal and ease out of lockdown, for families facing childhood cancer, whose lives have already been turned upside down, the emotional and financial lockdown will continue.
As restrictions are lifted, this presents a more daunting phase of the pandemic for the families we support. Many are facing extreme psychological and emotional challenges as they make decisions on how to adapt to new guidelines, whilst limiting risk and protecting their child.
The effect of the COVID-19 pandemic will be felt by our families for some time, and for as long as it is, we will be there to support them. By continuing to offer our adapted family support services, we will ensure families do not face these uncertain times alone.
Our current support services include child and adult talking therapies, peer support groups and a range of wellbeing therapies, all of which we provide virtually. We have increased our financial grant provision to alleviate the heightened financial pressure our families are facing.
Readers can see the positive work we've been doing through lockdown here
Nonetheless, fundraising for these vital services has been desecrated by the virus. We rely solely on the generous support of our community to continue our work, and we have seen a huge gap in funding in recent months, which we expect to continue for some time.
Can you please tell us more about the Team 500 initiative?
Team 500 is a way that businesses can come together to get behind our local charity at this difficult time. Any business that donates or fundraises a minimum of £500 towards our current appeal is eligible to join as a member.
As a member of Team 500 your business logo will appear on ourwebsite, you will receive a personalised video from our CEO, and you will get a LinkedIn shout out to our followers too.
£500 could actually fund a course of 10 virtual talking therapy sessions for a child, which means a patient or sibling currently shielding from Coronavirus gets the time and space they need to talk about their worries, and access the mental health support they so crucially need right now.
It's a wonderful way for businesses to contribute to our special cause, and join a community of other like-minded organisations.
What is the Great Yorkshire Challenge?
We are really excited about our latest project here at Candlelighters. We are asking people across our great county to take on a Great Yorkshire Challenge for a Great Yorkshire Charity!
The challenge you take on is totally up to you, as long as it has a Yorkshire theme! You could scale the three peaks (in real life or virtually on your stairs!), organise a Yorkshire quiz for the family, or even head to the park for your own welly wanging competition! We are asking people to fundraise £150, as there are 150 children diagnosed with cancer each year in Yorkshire.
You can read all about The Great Yorkshire Challenge on our website, where you will also find plenty of ideas and inspirations by downloading your very own fundraising pack.
The challenge starts on Yorkshire Day, which is 1st August, but you can take part whenever you want to- it's a year round challenge!
How can companies support Candlelighters?
There are so many ways that companies can support our charity. Alongside joining team 500, and organising a Yorkshire Challenge of your own, you could consider:
Making Candlelighters your formal Charity partner and fundraising for us on a more permanent basis

Taking on your own challenge. This could be a virtual challenge to bring your team together such as a step goal challenge or walk, a run or cycle, or simply organising a virtual work bake off!

Fundraising for Candlelighters via payroll giving

Donating a percentage of something you sell to Candlelighters
Or very simply making a donation today!
The support of the local business community would mean the world to us now, as we navigate this period of uncertainty.
Candlelighters has supported families here in Yorkshire for over 40 years, and we can't stop now.
Please consider being the spark that keeps our candle burning! If you have any questions, or want to pledge your support you can contact me on amy.harrison@candlelighters.org.uk or give me a call on 07741880459
Thank you!
We are looking for businesses to interview.
CONTACT US
Please contact us and increase your company online visibility