A Digital Marketing Agency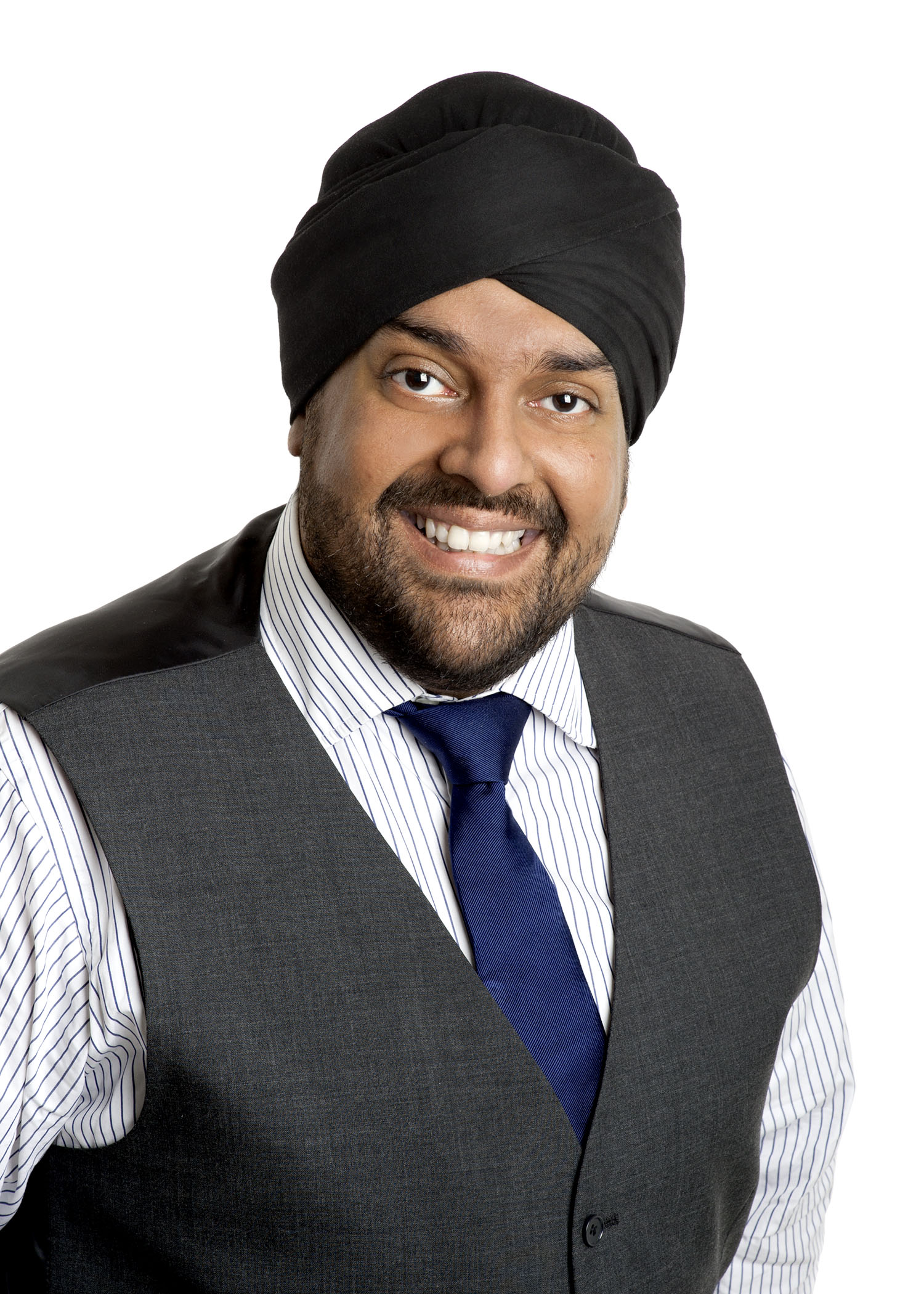 Name: Manpreet Singh
Website: www.bobbledigital.com/
Position within the company: Digital Marketing Specialist & CEO
An article written by Samantha Lewis
How far would you say you've come in three years – since Bobble Digital was incorporated?
We have come a long way since the early days of the company. We've made major investments into our marketing, client care and learning and development, as well as adapting our company structure to better serve our customers. We've also made the odd mistake too, but without those mistakes, we wouldn't be where we are now.
What were the major hurdles in setting up your business, and how did you overcome it?
Managing the logistics of setting up the business was the trickiest element for us.
We set up as a limited company from the outset as we knew this would serve us well for future growth, but we also had to ensure that we quickly and effectively put in place bank accounts, business plans, and most importantly, an efficient and effective client onboarding process.
Learning to run a business was also a steep curve at times – I know digital marketing, strategy and client care inside out, but financial management and targeted business development were elements I had to learn more about over time. Bringing in support in these areas, and speaking with other successful agency owners, also really helped us to build a business which is well run and future-proof.
We began with modest investment at first, which we increased after year one to focus more heavily on business development. That second wave of investment really took us to where we are today.
We also brought onboard an ex agency owner and invested in a business development programme for twelve months, both of which helped to build our credibility and client base further.
Do you outsource any aspects of your business?
In the past we have worked with partner agencies to outsource elements like website build, design, creative and videography. Now we operate a referral model whereby we pass business opportunities on directly to other agencies who specialise in those areas.
We do work with some freelance creative designers and videographers for our own video content and for our smaller clients that might not have the budget for big video projects. We also have a specialist contractor who does all our video strategy for clients, which is vital given that video is so key to any client's digital strategy.
We only ever work with freelancers who complement what we do, in order to ensure we provide a completely seamless service to our clients.
Can you please explain a successful case study?
We recently worked with a client who runs a fitness studio offering Pilates, yoga, fitness and wellbeing classes in the heart of Ilkley (north of Leeds). The client was keen to attract more local custom to existing classes, and eventually to add extra classes to the studio timetable to increase business profitability.
We started working with the client in December 2019 and helped her to run Christmas and New Year seasonal offers, which was perfect timing as people began to make New Year's resolutions! During a 6-8 week period the studio gained circa 60 new customers. The average value of one customer was £400, in return for an investment to us of only £25-30 per day. Many customers initially joined for an introductory class or on a seasonal basis, but almost 50% of those then became long-term retained customers.
By investing in targeted Facebook and Instagram adverts and local PPC (Pay Per Click) advertising, the studio was able to significantly increase footfall and to step up above their competitors in the local market. It was great for us to see a small business benefit hugely from even a relatively small investment in their digital marketing.
Since the COVID-19 pandemic, the studio has also begun offering online classes, building on their solid local foundation to reach to a national audience.
How long does it usually take to see results?
There is always a testing period with campaigns, and a learning and adaptation phase where we review what is and is not currently working for the client to ensure they see the best possible results.
In an initial two-week period we make significant changes and optimisations to our client's current marketing efforts, and monitor those changes to ensure they deliver results.
Following this initial phase, we might further tweak messaging, creative aspects, or targeting to really get under the skin of what works best, and we also set up automations to reduce workloads for the client, all of which lead to significant improvements in their ROI.
With Pay Per Click (PPC), great results are possible within a couple of months, whereas with social media it can be much quicker. Sometimes it's a long game to see a real impact, but what we do always bears fruit with a little patience and trust.
If any, which new technology are you investing in, and why?
Since the start of lockdown we have invested in several new technologies to ensure our business is fit for the future and that we're using cutting-edge systems and processes to better serve our clients.
Firstly we brought onboard a data partner, Global Web Index, to provide more audience data for our clients and to help us understand their customers online behaviours better and target them more effectively. In a time where budgets are tight, it's important for our clients not to waste time or effort in their digital marketing focusing on the wrong channels and platforms, and so a high level of detail and data is key because it helps us say 'This is your audience, this is where they spend their time consuming content online and through these devices, and these are the channels we're going to focus on'.
We have also invested in our analytics dashboard, so that our clients can see all of their results in one interface. They can log on and see live data of all their different channels, including where impressions are coming from, how many leads or conversions are coming in, a demographic breakdown of their audience, and also, crucially, how much they are spending per day and ROI figures.
Our platform also allows our clients to analyse how much of their traffic was fraudulent and bot traffic and to minimise the financial impact of these non-human visitors.
For example, if you're spending five thousand pounds a month and your average fraudulent traffic is around 15 - 20%, then that's a fifth of your monthly budget wasted on bots. Aggregated across the year, that's just over two months of your yearly media budget, which most companies can ill-afford to waste in the current climate. We help our clients to submit a claim to Google and Facebook and other media organisations to recoup these losses and maximise their budget; We call it 'making every penny and click count'.
How ready is your business to handle any coming shifts or industry-level disruptions, e.g. from AI?
We're already adapting our reporting and analytics to make them incredibly dependable and fit for the future. We have invested in our analytics platform, and are working with partners who already use AI and are future proof, because this in turn ensures our own business is ready for the changes AI will bring.
How would you describe the company's workflow in general? And then on more specific terms, such as creating a new service. I.e. what criteria do you use / follow?
To create a new workflow is a detailed process. We work with our clients to identify what they are missing which could make their campaigns perform better, and we use our experience to advise, refine, and improve wherever possible.
If we feel something could be done better or that there is a key gap, we will invest, develop or seek out results to bridge that gap or improve the process.
A lot of queries and questions get raised when you're doing digital marketing. Some new, some you've already seen and faced - it's the new ones that are more important because often, these lead to us being able to create something that the market hasn't seen yet. Every client is different, and so it's also critical for us to provide bespoke solutions in every case.
The way we create new products and services, and create our workflow is by understanding the needs of our existing clients. What needs are we not fulfilling, that they're highlighting and how many of them are saying the same thing. And then we know we need to create a product or service to deal with that and deliver on that certain element and add it on. That's how we identify new products, but also, on the rare occasion, if we see an opportunity to make something that is not on the market, and we have issues in terms of how we would like to do something, then we'll try and create a new service to make it easy internally, because it's only going to give us a competitive advantage.
We're also strict about who we work with. Everyone we partner with needs to have a proven track record, and they need to show us a proof of a concept that they can help us to deliver. In terms of criteria, we must look at how much it's going to cost the business, and how can we outsource that cost or how can we, absorb that cost internally - will it be through R&D or will it be by having to offer it as a premium product to particular customers. Then we must analyse how many of those clients of ours will take that on board and value that. So there's a lot of criteria to consider with that service, because if we create it what's the cost to us, do we need to work with a third party to develop that. Secondly, if we do invest or do work with a third party, that means we must create contracts and agreements, then what impact is that going to have to our business and cash flow? Because we have something we can sell. If we don't sell it, then there's no point in creating or pursuing it.
What plans are put in place to beat any potential competition and how do your measure success?
We don't really measure ourselves against our competition because this market is very crowded, there's always a new agency trying to break through – instead, we focus on actively differentiating ourselves from our competitors and standing out from the crowd.
We have an agile approach that stems from our promise of strategic digital growth and we believe in it and sell it to our clients with proven case studies of how our approach works. Anyone can run an agency, but what differentiates us is providing a unique, bespoke service to ensure our clients choose us time and time again.
How do you differentiate yourself from the competition?
We differentiate ourselves by creating unique methodologies within our market, and by being agile in how we apply those methodologies.
We are an agile marketing agency in every aspect of our business – how we communicate with our clients, how we deliver our services, how adaptable we are, how we build relationships, and being agile in today's market is key for our clients. Part of our USP is a methodology we have specifically created around agile working, called PIER (Plan, Implement, Evaluate, Repeat)
If you were looking for partnerships, collaboration and joint ventures, which companies or industries would you tend to target them like?
We collaborate with other specialist agencies wherever our clients require services that we don't currently provide. The key for us is to work with partners who add value for our clients, and to the way we work, in order to differentiate ourselves from our competitors.
If a partnership is right for us and for our clients, we are open to it – we're always keen to have conversations which could lay the foundations for something bigger.
Where do you see the company in three years and what goals are put in place to achieve this?
In three years' time, we hope to be trading internationally and to significantly increase both our client base and our revenue to seven figures.
We are already working with several clients in Europe, but I would like to see us having more of an international presence. The impact of COVID-19 has made many business owners realise that physical spaces are less important than having the right people on board, so we plan to start recruiting staff both nationally and internationally - which then opens up our ability to reach out to potential clients in those locations.
Within the next few years we might also consider a merger or a buyout of another agency to grow our reach and move us further on the path to global success.
We are looking for businesses to interview.
CONTACT US
Please contact us and increase your company online visibility