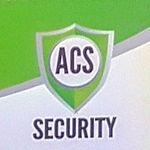 Security Firm thrives in last 24 months
Mohammed who has being running ACS Security CCTV Alarms in Bradford has seen his business thrive in the past 2 years.
"We have had more customers come in and purchase cameras, security alarms and smoke alarms. It's good to see that people are coming to local businesses rather than going to the big stores. The advantage of using my business is the quick turnover we have, there is a lot of stock so you don't need to order and wait. Also we install the cameras and alarms either the same day or the next day."
With crime on the rise in certain areas of Yorkshire, Mohammed felt that this has had a direct effect on his business.
"People want to feel safe in their own homes and protect their businesses and one way many people feel safe is if they have CCTV. It keeps businesses and homes safe and you have evidence to show the police in case anything happens."
"A lot more first buyers come in, people who have unfortunately been burgled or their business has been burgled and they want to use CCTV to prevent that for happening again."
ACS Security CCTV Alarms has also seen an increase in additional stock that has been purchased by customers including house and smoke alarms.
"It's vitally important to protect the inside of your house as the outside. Smoke alarms are crucial they save lives and for that you can't put a price on it. Alarms will always deter thieves so I recommend that everyone has a working one."
The company has a lot of customers who return to purchase more items and Mohammed believes that this shows that people like what they see and that the prices of his items are very competitive compared to rivals around him.
For more information you can contact Mohammed on 07973793052 or message on his Instagram profile acssecuritycctvalarms. Additionally you can visit the store which is located at 470 Thornton Rd, Bradford BD8 9BS.
by: Mohammed Saif Hussain
We are looking for businesses to interview.
CONTACT US
Please contact us and increase your company online visibility